Real Estate
Property Listings
Favorites
Details
11 Properties

(View All Properties)
Sale Price 
For Lease 
Acres 
Sq. Ft. 

Commercial Building with Income

2,576-2,576 sq. ft.at $100,000
--
--
2,576 - 2,576

COMMERCIAL LOTS

17 acres at $99,500
--
17
--

Eight-Lane Bowling Alley

7,140 sq. ft.at $198,500
--
--
--

M & M Steel & Recycling

no price listed
--
--
--

Rainbow Hotel

12,000 sq. ft.at $50,000
--
--
--

Restaurant and Bar

9,174-9,174 sq. ft.at $160,000
--
--
9,174 - 9,174

Royal Real Estate

6,267-6,267 sq. ft.at $108,389
--
--
6,267 - 6,267

STORAGE AND MORE!

3,000 sq. ft.at $150,000
--
--
3,000

Tire Service Center

at $475,000
--
--
--

UTTERBACK ACCOUNTING BUILDING

at $145,000
--
--
--

Williamson Building

6,038 sq. ft.at $500,000
--
--
--
Switch to compact view »
0 Properties
you have no favorites yet.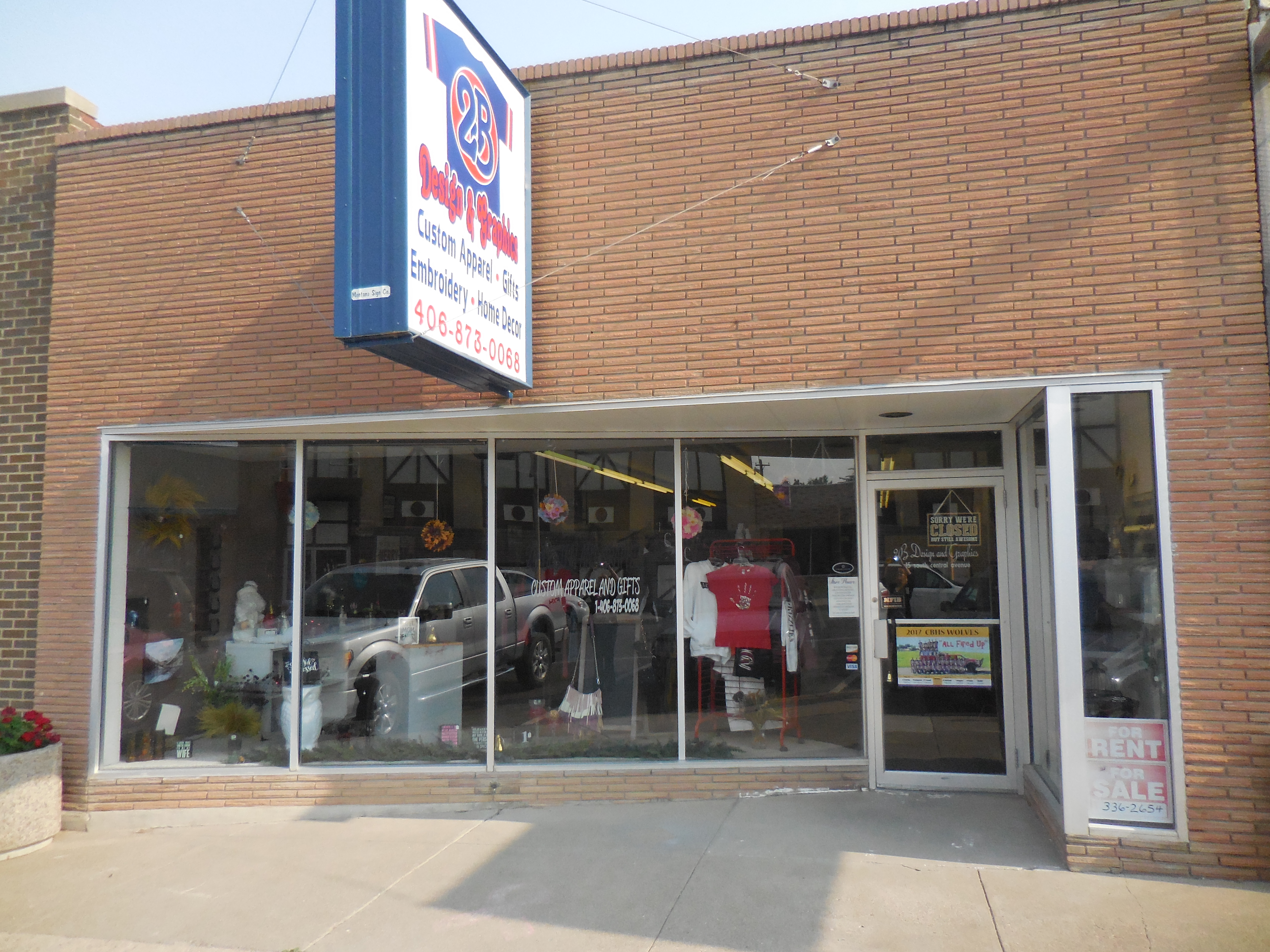 View Gallery
Broker Info
DTJ Real Estate
12 East Main St., Cut Bank, MT 59427
406-873-2249
Commercial Building with Income
15 South Central Ave
Cut Bank, MT 59427

Parcel ID:
--
Sales/Lease Info
Sale Price
2,576-2,576 sq. ft.at $100,000
Lease Info
--
Land Size
--
Building Size
2,576 - 2,576
Assessments
No
Balance
--
Real Estate Tax
$2,176
Tax Year
2016
Details
Large commercial building with income! 2,000 sq. ft. commercial space with detached 1 bed, 1 bath 576 sq. ft. duplex apartments with rear alley way access! 12 ft, high walls make great display locations, and 3 individual water hookups in the back area allow for versatility of options! There's a small office/loft upstairs, and W/D hookups in back room. Rental income available upon request! Call 470-4777 today to preview this Central Ave. business location.
Tags
Community Profile Report
SITE CHARACTERISTICS
Zone/Use commercial, retail

In city limits

Utilities On Site
Water

Sewer

Electric

Natural Gas

Logistics
Nearest Rail Hub 0 miles
Nearest Commercial Airport 2 miles
Nearest Highway 0 miles

last updated: December 14, 2017
NEW SEARCH